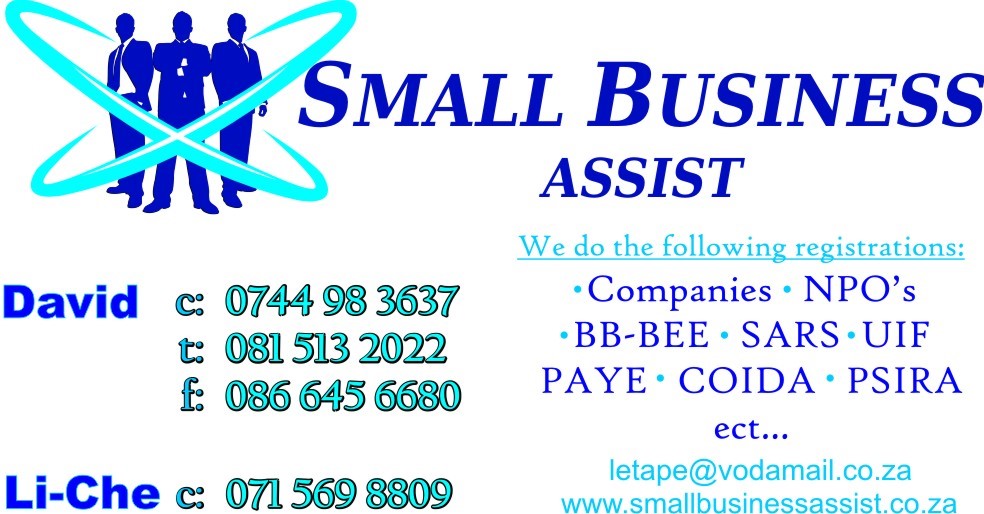 Get all the information you need to start or manage your business.Contact us today to set up an appointment.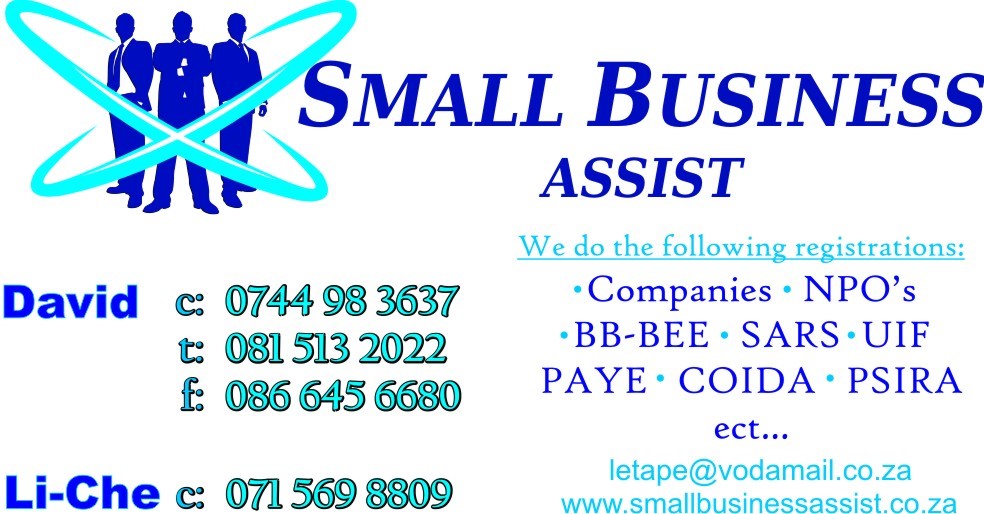 Start today and register your business with your own name in 3 days. We will also supply you with your company's Tax Reference number and Share Certificate free of charge.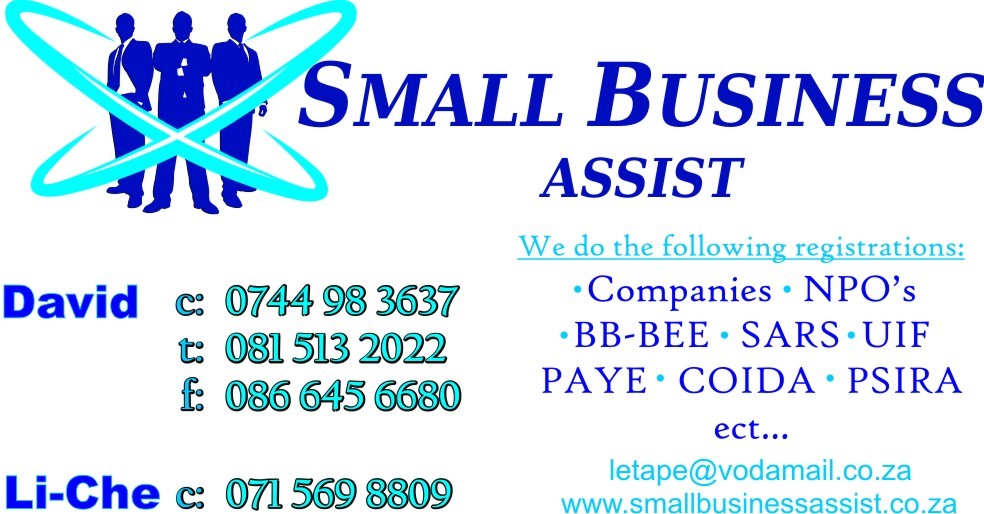 Register and submit your SARS returns on time to avoid non compliance.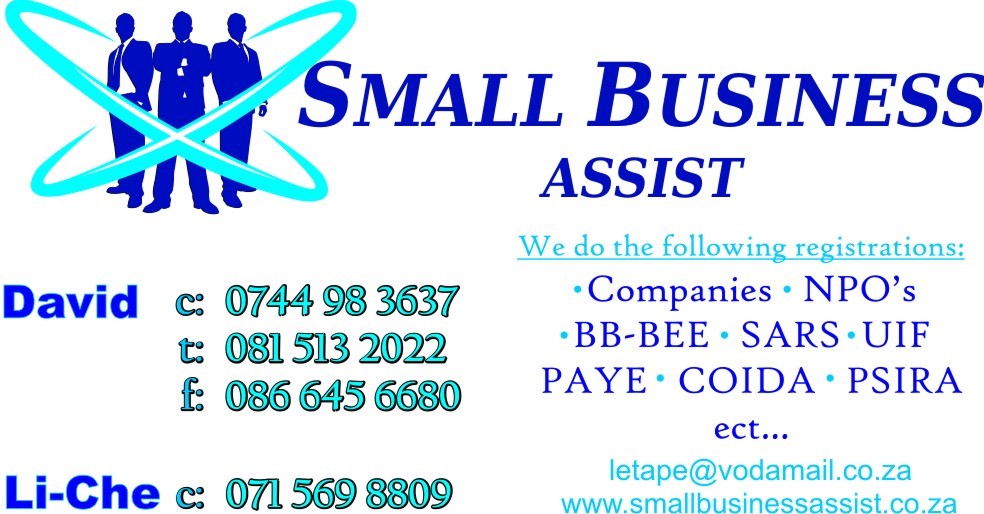 BB-BEE Certificate and Sworn Affidavit What is a BB-BEE Certificate? A BB-BEE certificate is just a certificate that verifies if the owners of the company are from a previous disadvantaged group or is in partnership with people from a disadvant

Non profit organisations is a good way to help others less fortunate. The process is quick. Within a week you will have your NPO number. Start now.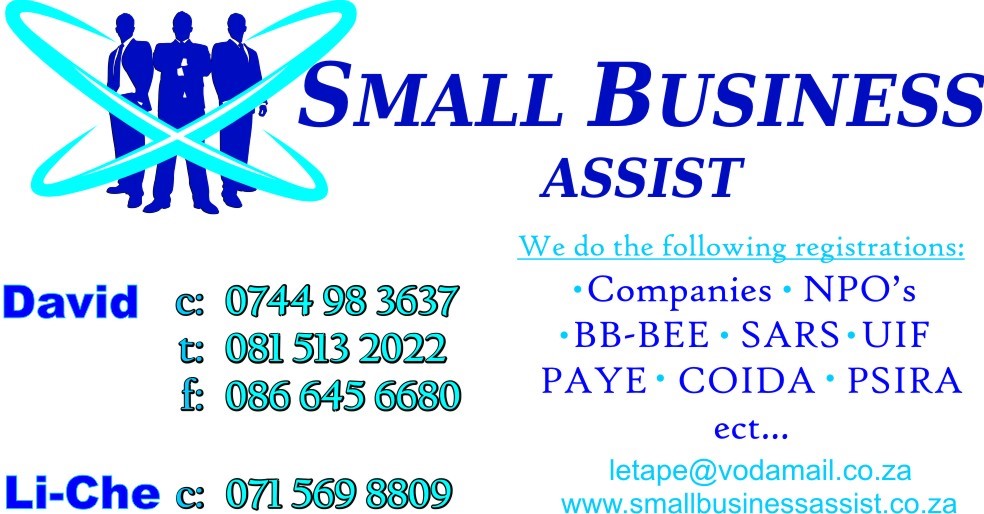 Building contractors you need to register at CIDB. It will improve your chances at getting bigger contracts depending on your grade. We will get you registered for grade 1 in 2 days.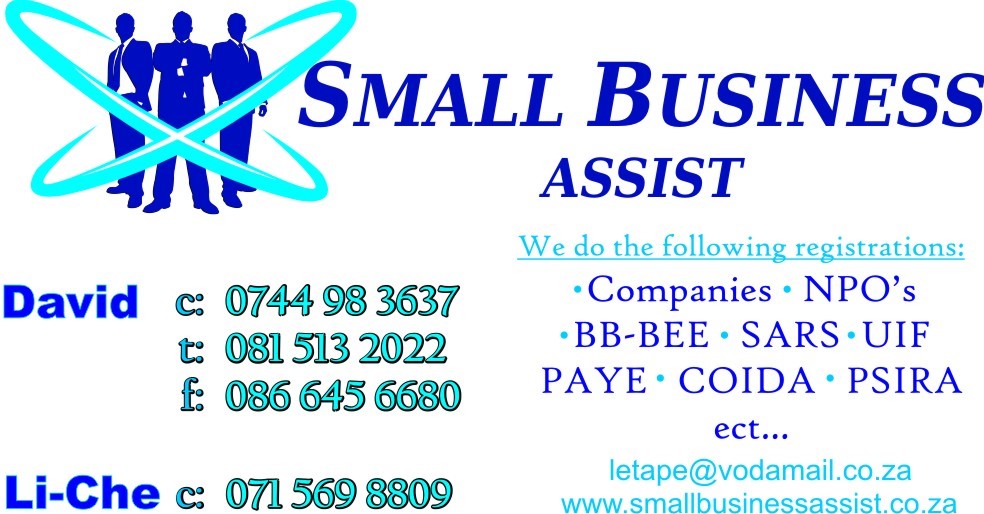 Do you want to tender for work from the National Government? If so we can register your company on the Central Supplier Database. Small Business Assist will complete all documentation for this registration as well as do the submission.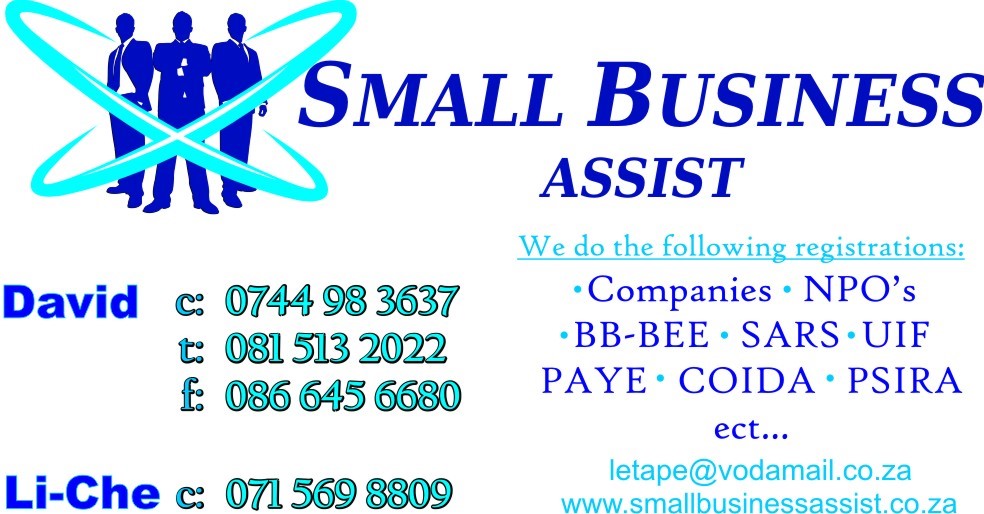 Security companies must be registered with PSIRA. Your company will be registered within 10 days at PSIRA after the submission of your company registration. Don't delay.